Alumni Spotlight Series – Cultivating Authentic Relationships for Professional Advancement
August 18
@
10:00 am
–
11:00 am
PDT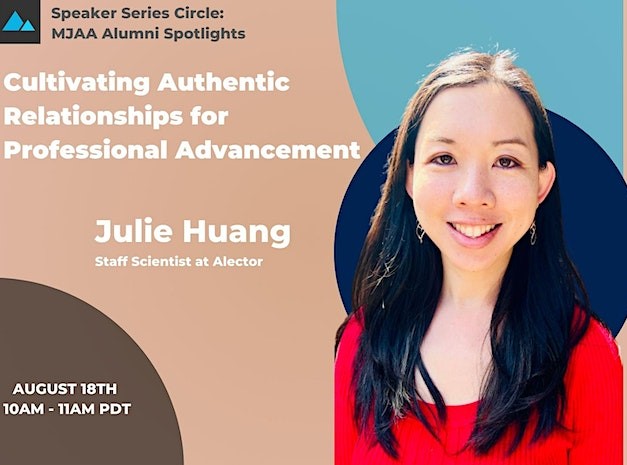 We are thrilled to announce our Alumni Spotlight Series – Session 2. Our objective in this session is to unlock the secrets to cultivating meaningful professional relationships in a fun and authentic way!
Many of us often hope that our hard work will speak for itself, leading to recognition and promotion. But guess what? Thriving relationships are the real key to not only professional growth but also career fulfillment. So, why does the thought of building these connections feel so daunting? Ultimately, it is the fear of rejection that holds us back, but there is another way!
We invite Dr. Julie Huang, a staff scientist at Alector, to share how she cultivated authentic relationships with individuals which led to unexpected opportunities that helped her advance in her career. This is a unique opportunity to learn from a successful leader in the industry and to gain invaluable insights on how to boost your confidence and establish your own powerful network of connections.